About
About Us | Conniff Construction in Mantoloking, NJ
Residential and Commercial Construction Company in Mantoloking, NJ
The father and son team at Conniff Construction has over 50 years of experience in the construction industry. We specialize in delivering unique projects using high quality craftsmanship along with an unmatched level of customer service. John Conniff founded the company in 1976 and established a distinguished track record of unparalleled honesty, integrity, trust, and excellent craftsmanship. His son, Sean, learned these skills and values; nearly being raised in work boots and a tool belt, surrounded by his father's core beliefs and unsurpassed work ethic. To expand on his knowledge, Sean continued working full time while earning a Bachelor's Degree in Construction Management from Drexel University and becoming one of the youngest NARI Certified Remodeling Project Managers (CRPM) in the state of NJ. Today, Sean continues building the legacy of fine craftsmanship and superior service in construction after being awarded Best of Houzz for Service 7 years in a row and bringing in the 2018 NARI Contractor of The Year award.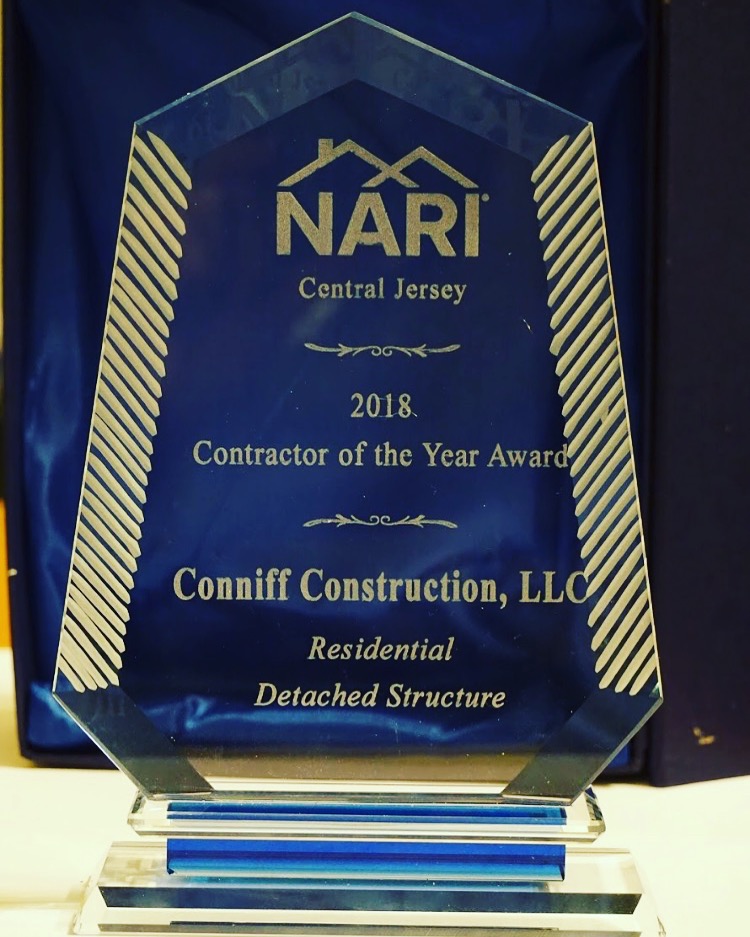 Why Conniff Construction?
Conniff Construction is a National Association of the Renovation Industry (NARI) certified remodeling contractor. This certification recognizes us as highly experienced remodeling professionals with the expertise to handle complex projects. NARI is an independent third party that sets the industry standard for remodeling companies. Our high quality residential and commercial construction projects are evident in Mantoloking, Point Pleasant, Colts Neck, Spring Lake and surrounding New Jersey communities.
We assure our clients that we are delivering only the BEST in current construction techniques and materials through continuing education and a genuine passion for our industry. Our innovation is backed by over 50 years of experience. There's no challenge we haven't conquered using our vast construction and material knowledge. We are excited to collaborate with you on your design, build, and renovation project!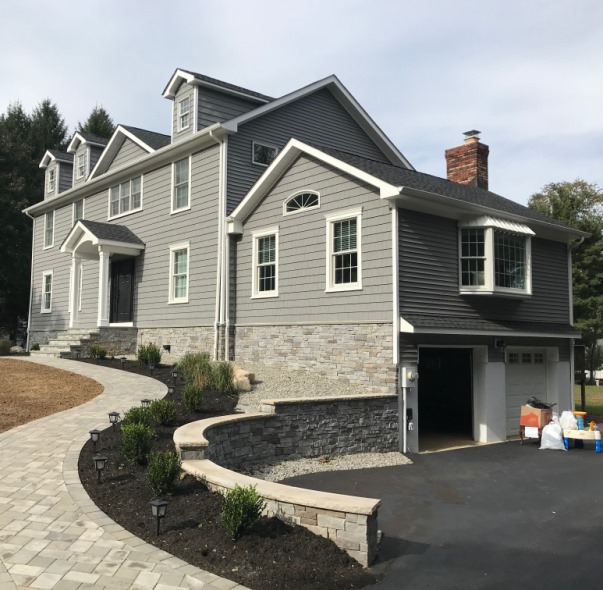 Testimonials
Don't take it from us. Read the reviews of our satisfied customers and see how Conniff Construction made a difference.
"Professional, trustworthy, compassionate, great communication, quality and thorough work, always on time and an overall great company! Would absolutely recommend to everyone regardless of the project size."
"Sean Conniff of Conniff Construction is amazing!!! From the time we had our 1st consultation, I knew we were in good hands with our kitchen renovation. Our kitchen in Spring Lake looks awesome- what a transformation!!! Sean is professional, innovative and well skilled. He was always on time and met our expectations in completing the project when promised. No small feat during COVID! He coordinated all the subcontracting seamlessly. We were not onsite during the renovation and Sean kept in frequent communication with us including texting us multiple photos of the progress. We are extremely happy with our new kitchen and will definitely be hiring Conniff Construction for our next project!"
"Conniff Construction is the BEST! Sean and his team are professional, kind and hardworking. I will definitely use Conniff Construction again. As well as recommend to my family and friends. Thanks again Sean!"