Bathrooms
New Jersey Bathroom Remodeling Contractor
Is it time to update your bathroom?
You're considering a bathroom remodel, but you're unsure where to begin. A bathroom remodel can be a huge undertaking – it's one of the most commonly remodeled rooms in a home and typically involves many different trades and crafts to complete. There are many things to think about – what style do you want? What kind of materials should you use? How much will it cost?
A bathroom remodel is a big project – no doubt. It doesn't matter if it's the guest half-bath or the master bathroom- it can be overwhelming to decide on the tile, new hardware, cabinetry, and decor. On top of that, you need to find a quality bathroom remodeling contractor who is certified and experienced in delivering high quality results.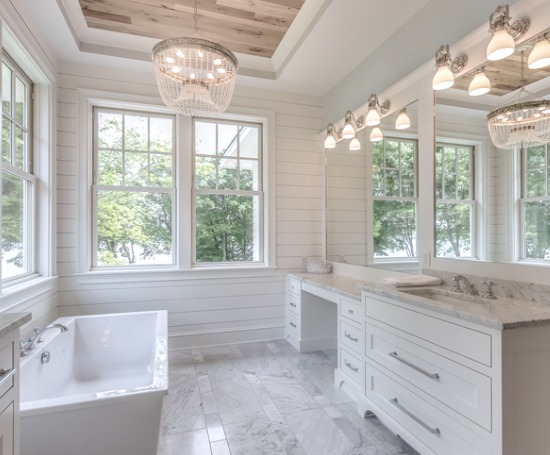 Bathroom remodel with Conniff Construction
If you are considering a bathroom remodel, there is no better contractor than Conniff Construction. For nearly 50 years, Conniff Construction has provided homeowners and businesses in New Jersey with top-quality general construction services, including bathroom remodels. We are a father and son team passionate about helping our clients improve their homes and lives. We hold an NARI certification as authenticity of our quality workmanship and practices.
Our bathroom remodel clients span from Millstone to Belmar and beyond. One of the reasons we are so successful in bathroom remodeling is our commitment to quality. We take care to use only the best materials and construction techniques, so you can be sure your new bathroom will be beautiful and durable. In addition, we understand that bathroom remodeling can be a stressful process. That's why we work closely with you from start to finish, keeping you updated on our progress and making sure you are happy with the results.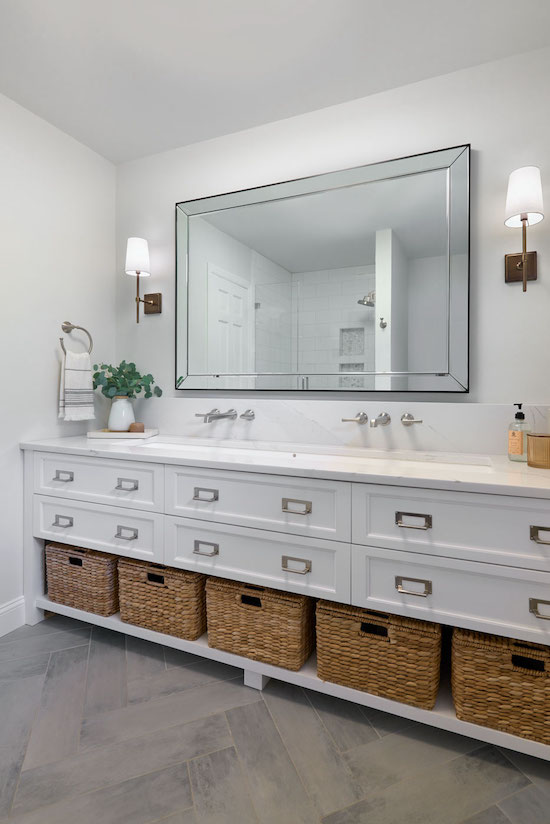 Get Your Dream Bathroom
Whether your bathroom isn't functioning for your lifestyle, or you want to update the look, Conniff Construction is here to help. Our licensed bathroom remodelers will deliver a beautiful and functional bathroom for your budget.

Phone Consultation
Email us with photos & information about the scope of your project. We'll set up a follow up consultation to discuss budgeting and the next step for your project.

We Get To Work
After collaborating on your bathroom remodel plans, we order materials, set a timeline, and begin transforming your bathroom.

Enjoy Your Bathroom
Your friends and family will be impressed with your new bathroom! You'll feel like you're finally living in the home of your dreams.
Bathroom Remodeling Prices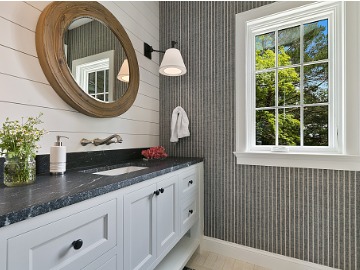 Powder Room Remodel
$5k-$8k+*
Impress your guests with an updated sink, cabinetry, and decor in the powder room.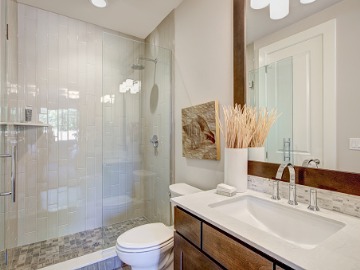 Average Full Bath Remodel
$15k – $25k+*
Get a new full bathroom in your home that is as beautiful as it is functional.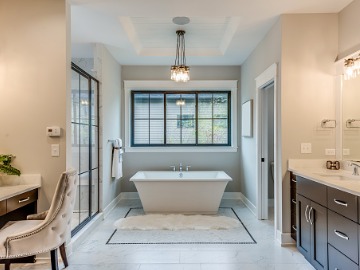 Custom Master Bath Remodel
$35k-$65k+*
Feel like you're stepping into a resort every day with high-end bathroom finishes.
*Average ballpark pricing based on experience from completed projects. Actual pricing may vary, schedule your consultation for custom project proposals.
Bathroom Remodeling Portfolio
Need inspiration for your dream bathroom? View our past bathroom remodeling projects. Gain ideas and see the thorough craftsmanship we put into every project.