Commercial
Experienced Commercial Construction Company in Toms River, NJ
How can Conniff Construction help you?
Conniff Construction Co. is a top rated family-owned and operated general contracting firm providing high quality commercial construction services in Central New Jersey for nearly 50 years. We specialize in tenant build-outs, new construction, medical, retail, restaurant, office, and interior/exterior renovations.
No matter the size of your project, our team of experienced professionals and craftsmen are ready to exceed your needs and expectations. We're dedicated to providing our clients with the highest level of workmanship, communication and client service available.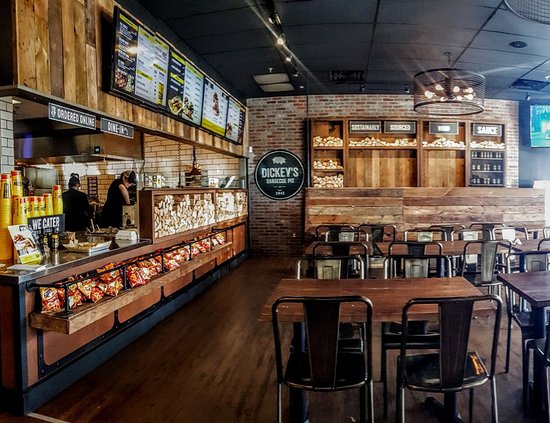 Testimonials
Conniff Construction is a NARI-certified contractor that has worked across all commercial submarkets. Read for yourself how our team made a difference for our commercial clients.
"I have been using Conniff Construction as my general contractor for the past 5 years. I invest heavily in real estate and commercial properties for both rent and resale (house flipping). I have tried using other contractors in the past until I started using Conniff Construction and have stuck with them ever since. They are very knowledgeable, reliable and most importantly I can TRUST them that they always have my best interest in mind always making recommendations to save me money- or make me more. Their work is top notch and they are very competitive with their pricing. They don't "nickel and dime" me like some other contractors might; they do what they have to to get the job done and keep me happy, which is important to me. I cannot say enough good things about John and Sean, I would definitely recommend Conniff Construction."
"I am a new small business owner of a new Dickeys BBQ Pit restaurant where I bought into a large franchise and had to find a GC to build out my store. Conniff Construction did not let me down they are persistent and constantly moving forward with quality material and craftmanship. I hit a lot of obstacles and set backs from financing to my plans. engineering and general issues with the building I leased. Conniff Construction went above and beyond every step of the way; reaching out to the franchise to get details they needed for a quality job and they where always there and available when I needed them most. I am very happy I picked the right team that is fair, reasonable and have a great work mindset for beautiful quality finished jobs. It can be confusing as to which General contractor you should use but if you picked Conniff Construction Family you already have a great start to your project."
"Our office has worked with Conniff Construction on several projects (residential and commercial) in the past two to three years, which our office wwas the Architects for the projects. From the early planning/design stages through the construction of the homes the Conniff Construction team was professional, hard working, knowledgeable and worked with the homeowners to see their projects become a reality."